Contact American Leather

CONTACT American Leather
Frank Boardman, Vice President, Hospitality
American Leather
4501 Mountain Creek Parkway
Dallas, Texas  75236
404-229-8309
Providing a wide range of products for lobbies, bars and suites, including the company's signature Comfort Sleeper®, American Leather has earned the trust of the top hotels and vacation resorts around the world.
As the hospitality market gold standard for sofa beds, the American Leather Comfort Sleeper is like no other. The Comfort Sleeper's innovative design offers more sleep space than typical sofa beds, yet requires substantially less square footage when it is fully extended into a bed. With no bars and no springs, the convertible sofa bed's patented Tiffany 24/7™ platform sleep system provides the ultimate comfort, day or night. Featuring four and five-inch high-density foam mattresses supported by a solid wood base, it's the only sleeper comfortable enough to use night after night.
American Leather realizes that when it comes to sofa beds, one size does not fit all. That's why the Comfort Sleeper is available in seven sizes, including the only true King sofa sleeper that is 80" long and 76" wide, and the Double Cot Sleeper, a moderate-sized sofa that effortlessly folds out into two distinct beds. In addition to seven sizes, each Comfort Sleeper style is available as a stationary sofa, love seat, chair, swivel recliner, ottoman, a double-wide storage ottoman, and many sectional configurations.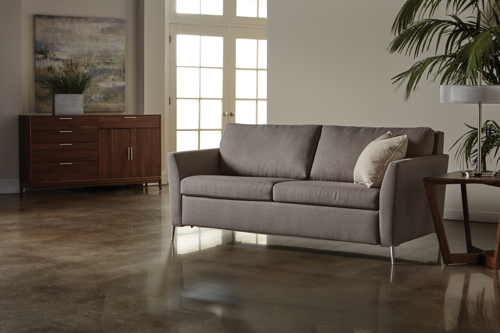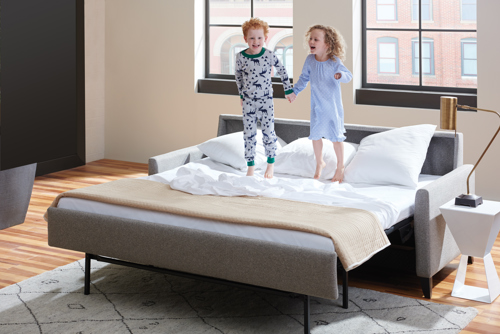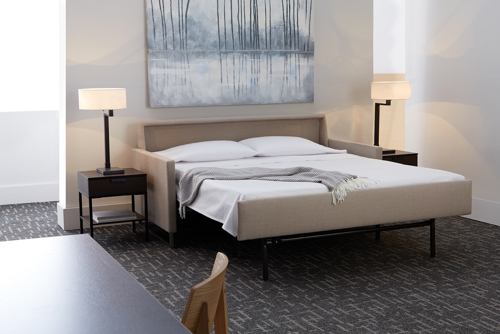 Contact American Leather