Contact Digital Alchemy
Contact:
Jasmine Seliga
Vice President of Sales & Marketing
Main: 817-204-0840 • Mobile: 817-925-8714
Email: Jasmine@Digital-Alchemy.com

www.Digital-Alchemy.com | 8721 Airport Freeway, Suite 200 • North Richland Hills, TX 76180
*Available Globally
 
CRM Email Marketing
What should you look for when searching for a hospitality email marketing provider? An effective hospitality and spa CRM and email marketing solution helps you establish continuous communication with your guests throughout the guest life cycle, driving guest loyalty and increased revenue. 
Hotels, Resorts & Inns
A comprehensive hotel, resort and inns transactional email suite like Digital Alchemy's includes a reservation confirmation, cancellation notice, pre-stay reminder, on-property/mid-stay marketing, thank-you note, online survey, bounce backs and mobile options. The combination of customized design, quality assurance and reporting to track guaranteed success creates impressive ROIs.

Spas
Digital Alchemy offers a complete transactional email suite designed specifically for spas. From beautifully designed appointment confirmations, pre-appointment communiqués and treatment enhancement forms, Digital Alchemy will help your brand make a positive impression before your client walks in the door. Adding cancellations, appreciation emails, spa experience surveys and campaigns promote unlimited revenue opportunities.
Pre-Arrival
Engage your guests and initiate the flow of revenue prior to arrival by sending reservation confirmations that get your guests excited about their stays. Encourage them to share why they cancelled via cancellation confirmations, and inform them of on-property offerings that invite them to spend before they arrive with pre-stay reminders.
On-Property
Deliver the service your guests crave by sending welcome notes that offer a free cocktail with dinner or a late checkout. Allow guests to submit revenue generating service requests such as room service, dining reservations, treatment bookings and more throughout their stays.
Departure
Show your appreciation by promoting direct booking and inviting feedback through a simple thank-you note. Meet the needs of your future guests and improve areas not as strong through surveys/comment cards while improving your TripAdvisor ranking by driving TripAdvisor reviews. 
Return
Improve the results of your email marketing and your knowledge of your visitors by segmenting guest data. Send and target bounce backs that can segment recipients by factors such as positive/negative comment card feedback, future reservations or the OTA channel the guest booked through, enabling you to drive more direct bookings.
Drive revenue with our time-tested, industry-proven marketing campaigns targeted toward your best customers while putting a powerful face on your brand communications. We provide two options for you to choose between: a fully managed or self-service email campaign management solution.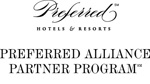 Contact Digital Alchemy