Contact France 24
FRANCE 24 PARTNERSHIP OFFER
If you are a Preferred Hotel Member, you can benefit from exclusive preferential offer on advertising rates on France24.com, benefitting from a 20% reduction on rate card tariffs!
Click here for more information
France 24, the international news channel, is now available in Spanish, completing its English, French and Arabic offers.
In addition to a comprehensive news bulletin every half hour, guests can enjoy a wide-range of programs, magazine shows, reports and debates treating current affairs, French or world culture, environment, technology, business and more.
Please find below the link to a video for France 24
Click here
And
Click here to download a typical contract between France 24 and its partner hotels
By partnering with France 24, Preferred Member benefits include:
20% off advertising rates on our international website that clocks up more than 16.5 million visits per month
integration of partner hotels into the France 24 travel search engine, displaying hotel information, photo, video and website
a dedicated team to facilitate installation , thus providing guests with quality news in English, French, Arabic and Spanish.
Click here to download a typical contract between France 24 and its partner hotels. => https://preferrednet.net/media/1281389/example-agreement-letter-france-24-hotels.pdf
Contact
Claire Moreuil 
Hospitality Deputy Director
T. +33 1 84 22 86 55
M. +33 6 31 05 32 97
claire.moreuil@francemm.com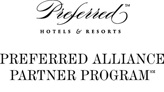 Contact France 24