Contact IdeaS
Jeff Roark
Revenue Solutions Advisor
IDeaS – A SAS COMPANY
HQ Office: +1 952 698 4200
Direct: +1 952 698-4242
Mobile: +1 612 454-9231
jeff.roark@ideas.com
www.ideas.com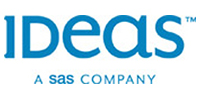 Jane Stampe 
Managing Director, Americas
IDeaS – A SAS COMPANY
jane.stampe@ideas.com
HQ Office: +1 952 698 4200
Direct: +1 952 698 4308
*Available Globally
Abundant data.  Inherent complexity.  Constant change.  The new realities of pricing and forecasting have made sophisticated analytics a permanent part of the hospitality revenue management landscape replacing guesswork and gut checks with empirical science and data-driven decisions. 
For nearly three decades, IDeaS has provided innovative solutions helping our hospitality clients drive better revenue.  Our proven approach to solving revenue management challenges is successfully used every day by nearly 10,000 hotels globally.  Through these partnerships, our clients see a 5% average incremental uplift, beyond market trends, when compared to ordinary revenue management practices.
Some common challenges we help hoteliers address are:

   • Determining Correct Pricing for Hotels
   • Optimizing a Hotel's Business Mix
   • Forecasting a Hotel's Business Demand
   • Understanding Total Group Value & Transient Displacement
Please visit www.ideas.com for more information.
Take advantage of these IDeaS benefits for PH&R member hotels:
10% discount from the then current annual regional retail rate (note regional currencies apply) for all Preferred client hotels in good standing.
For any Preferred client who executes an agreement for multiple hotels (more than 1 hotel) at the same time, an additional 5% discount will be applicable for the additional hotel(s).
Any Preferred member who is a new IDeaS client can receive the IDeaS portion of a 1 way Pegasus or Synxis CRS upload at no charge for installation and ongoing support for the term of the IDeaS agreement. Any prevailing Pegasus or Synxis CRS or Preferred fees for this 1 way CRS upload are not included.
For an existing joint client of both Preferred and IDeaS, IDeaS will make available the same 1 way Pegasus or Synxis CRS upload at a 60% discount from the then current annual regional retail rate (note regional currencies apply). Any prevailing Pegasus or Synxis CRS or Preferred fees for this 1 way CRS upload are not included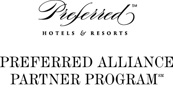 Contact IdeaS