Contact Laurent-Perrier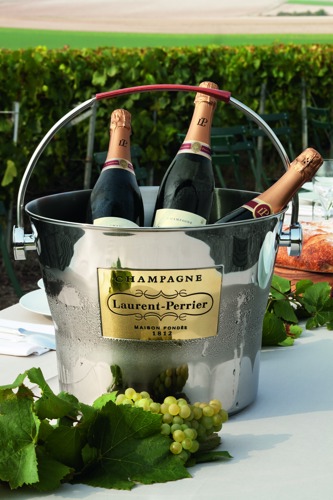 Guillaume Paillard
International Key Account Manager
+33 6 87 6970 38
guillaume.paillard@laurent-perrier.fr
Michelle DeFeo
President - Laurent-Perrier -United States 
Office Phone : +1 718 606 6806 ext : 4
+ 1.917.406.2575
michelle.defeo@laurentperrierus.com
Jean-Christian de la Chevalerie
International Operations Director
+333.2658.9122
jc.delachevalerie@laurent-perrier.fr 
www.laurent-perrier.com 

Originally founded in 1812, the House of Champagne Laurent-Perrier will this year be marking its bicentenary. Today, it is recognized as one of the foremost brands in Champagne.
Based in the heart of Champagne, in Tours-sur-Marne, this success is the outcome of a deliberate policy to honor traditional values: a respect for nature and wines, a passion for quality, and strong, lasting relationships among the people who drive the company – both inside and outside of the House.
Laurent-Perrier's success must also be attributed to the energy of the de Nonancourt family, headed by Bernard de Nonancourt. Working in a very demanding business environment, Bernard successfully preserved the independence of his champagne house and its related values. These same principles guide the current management team today headed by his two daughters, Stéphanie Meneux de Nonancourt and Alexandra Pereyre de Nonancourt.
Click HERE to find a Laurent-Perrier agent in your Region.
Contact Laurent-Perrier