Contact Mapperarti

Global Contact:
JAMES SMITH | DIRECTOR OF OPERATIONS
Telephone: +44 (0)7873 546534
Email:james.smith@mapperarti.com
*Available Globally
Mapperarti
Mapperarti is a design led marketing and publishing house serving the luxury hotel industry. It creates and supplies bespoke branded collateral and world leading guest service applications for its network of iconic global hotel partners.
With offices in the UK, USA, UAE, and Singapore, Mapperarti provides publications that enhance the guest experience and help its hotel partners drive revenues by promoting hotel facilities and amenities.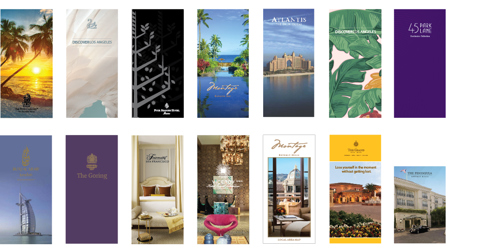 What Mapperarti Offers
Mapperarti provides its hotel partners with bespoke map publications that showcase the hotel and are entirely sponsor funded.
The hotel property is featured throughout the publication, on the front cover and four full sized panels using text and imagery to highlight facilities and amenities. Map areas are designed to specification by in-house cartographers to assist guests to navigate the local area and its attractions.
Mapperarti selects a variety of premium local brands and businesses that closely match each hotel's guest demographic. Once all featured partners and the final design of the publication are approved by the hotel, Mapperarti delivers an annual publication and print run in accordance with the hotel's requirements.
Mapps are supplied completely free of charge to PH&R member hotels.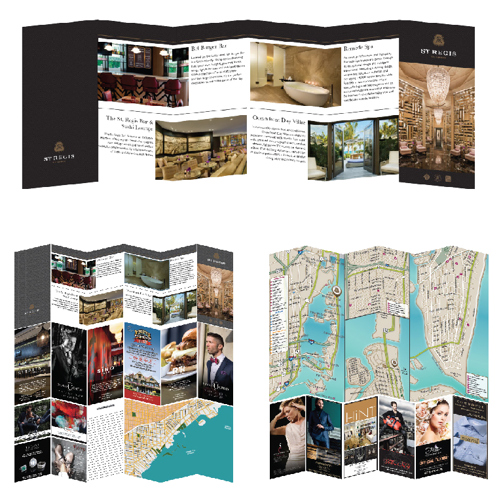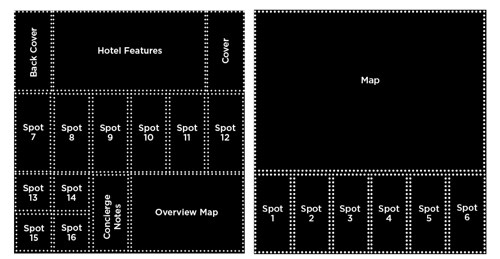 DigiMapps
DigiMapps are interactive mobile destination guides, a digital pair to the printed Mapp publication. Web-hosted and highly responsive, they can be accessed via any web-browsing device simply by opening a web link.
Designed bespoke for each hotel property and its guests, DigiMapps can be distributed to guests prior to their arrival, and during their stay, to facilitate research and itinerary planning, and prompt guests to book services and make reservations in advance of their visit.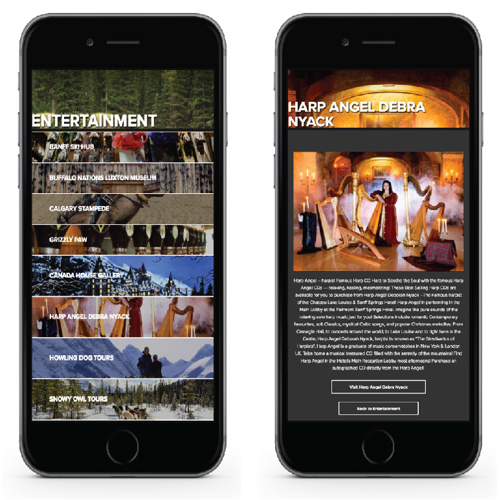 How It Works
- A "digital concierge" that provides detailed information about the facilities and services offered by the hotel.
- The "take me here" function, allows users to quickly navigate to local businesses and places of interest with
a simple click of a button.
- DigiMapps are highly responsive and can be updated frequently with changes made live within minutes.
- Links can be used to provide guests with more information about hotel amenities, activities and events. Guests are able to contact concierge, dial local services, and explore what the hotel and local area have to offer directly from the DigiMapp.
Browse some of our DigiMapps:
http://www.fairmontbanff.digimapps.com/
http://www.monarchbeach.digimapps.com/
http://www.ocallaghanhotel.digimapps.com/
http://www.portsoller.digimapps.com/
Click Here to View the Mapperarti Hotel Media Kit
Please contact James Smith at james.smith@mapperarti.com or faye.gardiner@mapperarti.com for more information.
*Terms and Conditions apply
Mapp will display Hotel branded front cover. DigiMapp showcasing your brand and featuring updateable content with Hotel branded home page. Space to promote the Hotel's facilities and unique selling features. High quality PDF version of your Mapp for guest distribution. Annual print run in accordance with your requirements. Free except for license fees incurred for any licensed content specifically requested by hotel and subject to the standard terms of the agreement. Guarantee to distribute the Mapp and/or promote the DigiMapp as a minimum, at each Property's front desk and concierge. Other locations are subject to agreement by Contractor and the Property. Agree to provide an introduction letter from hotel management, introducing Mapperarti to potential sponsors confirming the distribution and promotion of the Publications(s). Agree to provide a list of prohibited sponsors, if any, that you wish to be excluded from your Publication(s). Agree to provide 15 room nights per property, per year for the duration of the contract at a percentage discount on the best available rate. These room nights are used entirely to enhance the publication and are to be used at Mapperarti's discretion and subject to your availability.
Contact Mapperarti