Contact Miles Marketing Destinations
Scott Bacon 
Vice President – Business Development
6751 Professional Pkwy W. Sarasota, Florida 34240
d: 941-342-2335
c: 727-244-5710
scott.bacon@MilesPartnership.com
www.hospitality.milespartnership.com
Miles is a different kind of Marketing & Advertising agency. Our Strategic Marketing Services drive results because we spend the time to deeply understand your challenges, develop innovative and powerful digital and traditional marketing programs, and continuously enhance performance through ongoing research and analytics using state-of-the-art tools. Focused 100% on Travel, we are world-class hospitality marketers creating resources for Hotels & Resorts, top travel destinations (60+), State Tourism Agencies (20+) and even the USA (VisitTheUSA.com).
Miles is more than a vendor. We are a hands-on strategic partner vested in your success. We're hospitality thought leaders, and our entire team has worked in DMOs, Hotels, and Resorts. We create solutions that balance art and science to maximize your revenue and drive strong ROI for your marketing and advertising dollars. Our services include:
• Strategic Consulting
• Creative Services and Branding
• Search Engine Marketing
• Email Marketing
• Responsive Website Design and Development
• Media Research, Planning and Buying
• Content Strategy, Development, and Optimization
• Research and Analytics
• Direct Booking Programs
Travel advertising and promotion as well as creating marketing assets has been our company's passion since 1954. We work exclusively within the travel and tourism industry, continuously staying ahead of the times to deliver forward-thinking, successful solutions that meet our clients' needs. We want you to feel that, without a doubt, you are selecting the partner with the most expertise and understanding in providing the full range of marketing and advertising services you need.
We believe in true collaboration with clients and bring not only proven branding, website design and development, advertising and digital marketing expertise, but also a thoughtful, holistic approach to each project. Miles' forward-thinking strategies and track record of proven results is driven by a philosophy based on Seven Proven Principles of branding and marketing. These Principles are applied to every aspect of the services we offer our clients:
• Inspiration: Tell the stories of your unique experiences through immersive, engaging content;
• Authenticity: Share the perspectives, insights, and experiences of real people;
• Relationship: Create meaningful connections and personal conversations with potential guests;
• Audience: Put the needs and priorities of each visitor first to do the right thing for all stakeholders;
• Sense of Place: Help visitors discover the "where" of your destination;
• Reach: Provide great content where, when and how visitors want it in today's connected, real-time world;
• Evolution: Stay ahead of competitors through constant testing, quick adaptation, and new technologies.
Our greatest strength is the results that we deliver for our clients and our award winning creative design. From record breaking website traffic, to shifting sales to direct channels versus third parties, and maintaining double-digit overall hotel revenue growth for several years running, Miles is a major contributor to the financial health and success of each of our clients.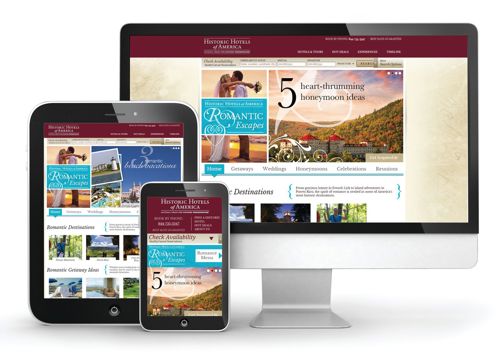 Contact Miles Marketing Destinations