Contact Oracle Hospitality
Nick Abruzere | Regional Vice President
North America Independent Hotel Sales
+1 443-864-1860
Nicholas.Abruzere@oracle.com
Oracle Hospitality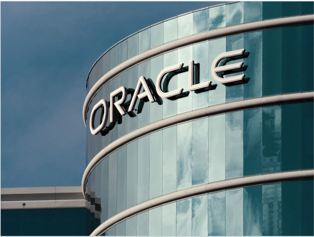 *Available Globally                                
Oracle Hospitality is committed to developing practices and products that help protect the environment. 
With its relentless innovations in cloud technology, Oracle Hospitality delivers the most advanced enterprise platforms for hotel operations, paving the way for enhanced guest experiences, improved operating efficiency and heightened employee productivity.

Since its watershed acquisition of MICROS Systems, a hospitality sector leader for more than 35 years, Oracle Hospitality has elevated its commitment to developing secure, scalable, mobile-enabled solutions for the industry. Pairing Oracle's vast R&D capabilities with MICROS' domain expertise, Oracle Hospitality is focused on cloud platforms that provide operators with the agility they need to respond to change – as well as to anticipate it – while maintaining the reliability that is essential for protecting hard-earned brand reputation.
Oracle Hospitality's comprehensive suite of hardware and software solutions – tailored specifically for hotels and food & beverage operations – can tackle a spectrum of tasks, including: managing staffing needs, accelerating hotel check-in, improving kitchen operations and providing mobile devices that help enhance guest service anywhere, anytime.

The trust hotel customers place in Oracle Hospitality can be validated with just a few key statistics: More than 330,000 Oracle MICROS systems are currently installed in table and quick-service restaurants, hotels, motels, casinos, leisure and entertainment facilities, and retail operations in more than 180 countries and on all seven continents. In addition, Oracle Hospitality provides property management systems, central reservation and customer information solutions under the brand Oracle MICROS for more than 26,000 hotels worldwide.

Our applications include point of sale, property management, central systems, business intelligence, eCommerce, loyalty, CRM, loss prevention, distributed order management, labor management, inventory management, and merchandise planning solutions. Oracle's MICROS services include hosting and SaaS, platform implementation and integration, strategic business consulting, interactive marketing, design services including creative and user experience, and managed cloud services.

Oracle Hospitality provides Preferred Hotels & Resorts hotels with unparalleled free flow of information that introduces new concepts of guest service and service delivery. Oracle Hospitality also provides Preferred Hotels & Resorts with a new standardization and the capabilities to seamlessly integrate with third parties.

Visit www.oracle.com/hospitality for more information regarding the Oracle's Hospitality Solution.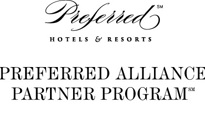 Contact Oracle Hospitality